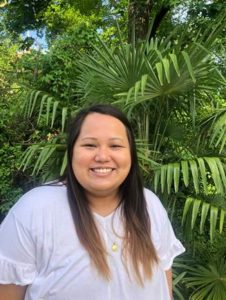 As an international adoptee, adoption has always been very near and dear to my heart. After I turned 18, I had the once in a lifetime experience of getting to travel back to Thailand to meet my biological mother and the social workers who played such an integral part in my adoption. My biological mother's selfless sacrifice and my social workers' dedication to helping place children into loving families inspired me to pursue social work.
I earned both my BSW and MSW from North Carolina State University. My experience includes therapeutic foster care, mental health services, college ministry, and international adoption.
In my free time, I enjoy spending time with my family and my dog and doing anything crafty!