Suzanne Pach – NC, SC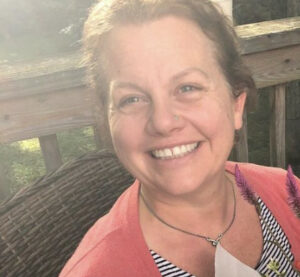 Before anything else I am a wife and mother of five children. I believe that my roles as a wife and as a mother enables me to do my best in my career. I have been an adoption worker for many years, and it brings me happiness to support the families I work with. Children are a blessing, and I am so thankful to be a part of finding children their forever families. 

Some of the things I enjoy is camping, folk music, and gardening. These hobbies of mine are such a great way to escape the everyday burdens of life. It helps me relax mentally and physically while I make great memories with my children.