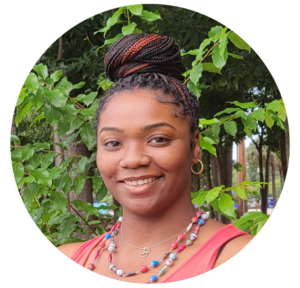 Sharana Sloss is a Licensed Master Social Worker residing in the Charleston area in South Carolina. Her passion is working with youth and adolescence on discovering who they are, making appropriate and responsible life choices to achieve the goals they see for themselves. 
Sharana is a wife and mother to 3 amazing humans; JeQuan (19), Kynnedy (11) and Jediah (4). Sharana started her career with dreams of practicing medicine, something she has still been contemplating to pursue.  Graduating from Coastal Carolina University in 2010, Sharana earned a B.S. degree in Health Promotions.  
A few years after graduating college Sharana found herself searching for more with the work she was doing with non-profits.  She applied and was accepted to the University of South Carolina School of Social Work, where she graduated Magna Cum Laude in May of 2016. As a result of applying and securing her license to practice Social Work, prior to graduation, Sharana was accepted an executive level position, working with Runaway, Homeless and Sexual Exploited/Human Trafficked Minors. While the first of her post graduate work experiences, Sharana has worked in the public and private sector practicing Social Work since securing her masters with majority of the focus being with children and families.  Sharana has also served on two Non-Profit Boards and has mentored youth and pregnant teens for more than 15 years.