Diego is a sweet 7 year old boy whose contagious smile will light up a whole room!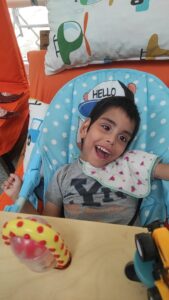 Some of his favorite activities include playing in the ball pool and going outside. He also loves any toys that make music or rattle, listening to children's songs, and watching movies. Diego loves being around adults and other children, and enjoys receiving personal attention.
He would thrive in a loving family who enjoys spending time outside and will teach him new songs! Contact Carolina Adoption Services today to learn more about Diego.