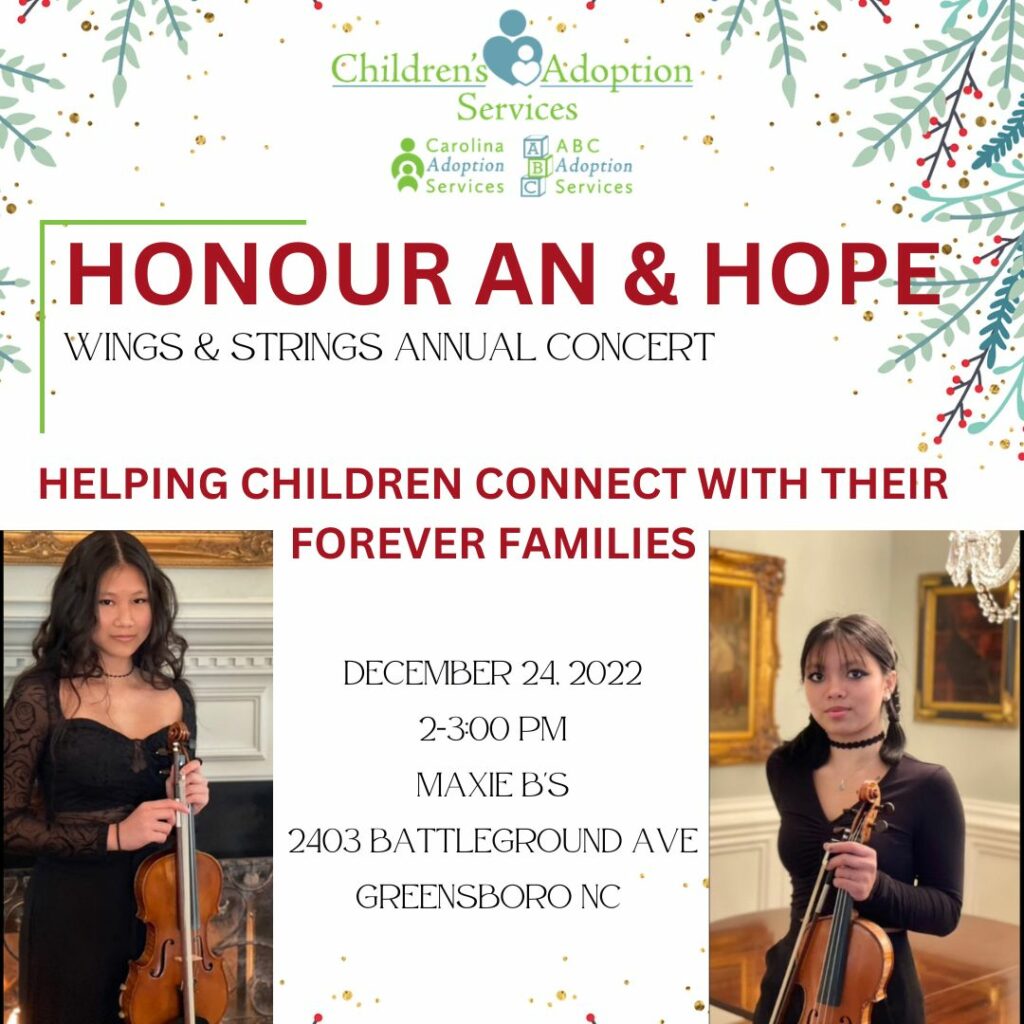 Please join us for our Annual Wings and Strings Holiday concert featuring Honour An and Hope, helping children connect with their forever families!
Our Wings and Strings concert will be held on Saturday, December 24th, from 2:00 PM – 3:00 PM at Maxie B's.
Come down and enjoy some delicious holiday delights paired with seasonal music performed by our very own , Honour An and Hope.
We hope to see you there!
Maxie B's
2403 Battleground Avenue
Greensboro, NC