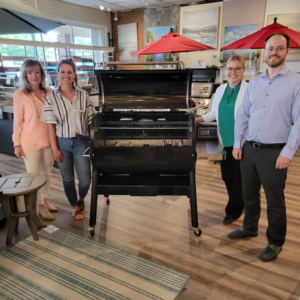 We are so grateful for the local support we get each year from so many of our sponsors.  Thank you Reid, Shawna, & Team @fleetplummer ! Fleet stepped up and are sponsoring an amazing Weber Smoke Fire Wood Pellet Grill!
We are truly grateful for the relationship we have with Fleet Plummer and are so excited for our Gala on November 19th at Grandover!  Make sure to mark your calendars and keep an eye out for our auction items as they start to roll in!
Thank you to Fleet Plummer for being a part of our Gala and CAS family!
Visit Fleet Plummer for all your outdoor and indoor living needs!