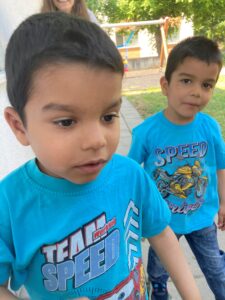 Zack is an energetic 4-year-old little boy that loves to be active! He enjoys playing with a ball, going down slides, and playing on the swing. Zack also loves listening to music, drawing, and toy cars.
One day, he wants to have a big dog, as he loves animals. In the fall, Zack will attend kindergarten. Zack has a twin brother, Micah, and four older siblings- Brooke, Aiden, Brynn, and Vivian.
If you dream of your home being full of love and laughter, and have room in your family for this wonderful sibling group, please contact Carolina Adoption Services today!