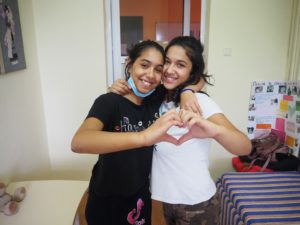 Victoria and Macy are two social, fun-loving sisters who dream of being adopted together by a loving family!
Victoria is a healthy 12 year old and is currently in 5th grade and Macy is a healthy 13 year old and is currently in 6th grade. Both girls love listening to music, watching movies, and hanging out with friends. Macy also is very creative and enjoys painting and dancing, and wants to be a manicurist when she grows up! These sweet sisters want to be adopted together and Victoria states that she wants her own family with parents who they can rely on and provide them with stability.
If your family enjoys watching movies together and has room for two sweet sisters, Victoria and Macy may be wonderful additions to your family!