Meet Kinsley!
Kinsley is 12 years old. She has been diagnosed with behavioral and emotional disorder and receives treatment through medication and a psychiatrist. She also currently works with a speech therapist to improve her ability to pronounce letters correctly.
She loves going to school and is in the 6th grade. She enjoys coloring and painting, as well as making bracelets, necklaces, and doing hair. She also loves playing with dolls, watching tv, and playing with her friends. Cats are her favorite animal and when she grows up, she wants to be a hairdresser or a social worker.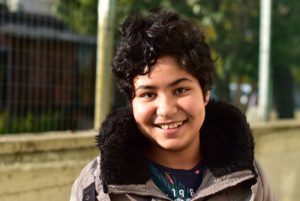 Kinsley has a younger brother, Silas, and they desire to be adopted together and to have a forever family. If you are interested in adopting Kinsley and Silas, contact us today!