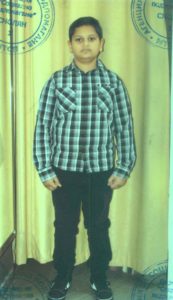 Hudson (11) is a healthy and talkative boy.
He enjoys playing phone and computer games, playing outside with his friends, and playing football. He enjoys any games that are active, such as kicking a ball, chasing his friends, and more. Hudson is currently in the 5th grade and is assisted by a resource teacher to help him succeed in school.
Hudson is extremely close to his older brother, Jake, and they desired to be adopted together and have a family of their own.
If you are interested in learning more about Hudson and Jake, contact us today!