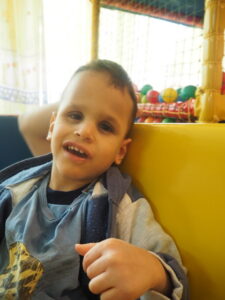 Graham is a sweet 9 year old boy looking for his forever family!
His caregivers describe him as calm and happy. He loves hugs, jokes, and playing with toys that hang above him. He has a contagious, loud laugh when he is teased and loves spending time with his caregivers.
Graham would thrive in a loving family that can give him care and attention.