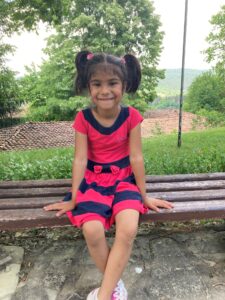 Brooke is a sweet and very curious five year old girl looking for a forever family for herself and her siblings!
She loves to ask questions, play with her foster family's cat and dog, helping out in the garden, and reciting poems and songs. In the fall she will be in kindergarten and is looking forward to playing ball and jump rope with her classmates. Her favorite food is pancakes with chocolate but she also enjoys Brook has two younger brothers  (twins), Zack and Micah, as well as 3 older siblings- Aiden, Brynn, and Vivian.
If you dream of your home being full of love and laughter and have room in your family for this wonderful sibling group, please contact us today!