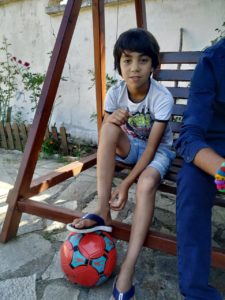 Meet Bree!
Bree is a 12 year old female from Eastern Europe. She is described as cheerful and energetic. Bree enjoys playing soccer, especially being the goal keeper, as well as watching TV, drawing, listening to music, and playing video games. She does well in school and has good friends.
She states that her favorite animal is the deer and that she does not have a favorite food and she will eat anything. When she grows up, she wants to be a "shop assistant." Bree desires to have a loving family and to be adopted with her older brother, Ken, who she is very close to.
Please reach out if you are interested in adopting Bree and Ken.