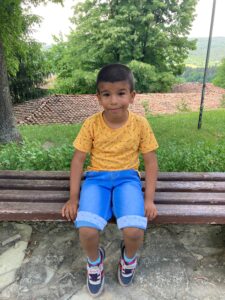 Aiden is a 7 year old boy who is described as very smart, calm, and sweet. He is very sociable and has many friends who he likes to play soccer with. He loves animals and his class recently went on a field trip to the Natural History Museum.
He said his favorite part was seeing the wolves, but he also enjoyed seeing foxes, deer, fish, snakes, and turtles. This fall Aiden will be in the first grade and he is very excited for the school year to start. Some of Aiden's favorite foods include spaghetti, kebabs, and ice cream! For his next birthday, Aiden stated he would love a remote control car. Aiden desires to find a forever family for himself and his siblings- Vivian (14), Brynn (9), Brook (5) and twins Zack and Micah (4).
If your family has room for this fun-loving sibling group and dreams of a home full of laughter and love, please contact us today!