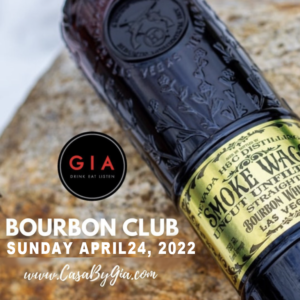 Join Gia in partnership with Children's Adoption Services for an afternoon of Bourbon tasting of Jack Daniels to the music of Frank Sinatra!
Relax to the tunes of Big Band music featuring Frank Sinatra while we take you on a journey of 3 tastings of Bourbon paired with Tapas.  Its a prefect way to spend an afternoon with friends and enjoy the flavors hand selected by GIA's own!
We are proud to provide this event in support of our soon to launch Foster to Forever Family program.  Jack Daniels himself was a foster child.  Limited tickets available.
When: April 24, 2022, from 4 PM – 6 PM